We're really excited to share our project with Great Ormond Street Hospital.
A new hypnosis training programme for hospital psychologists and psychotherapists working with children reaches completion this week. Having learned the skills of using hypnosis techniques with children, these paediatric specialists are now able to begin with the exciting phase of implementing these new skills in their own working environments, and helping the children under their care.
The purpose of the course is to train psychologists how to teach young patients self-hypnosis techniques to manage anxious thoughts, relax more effectively and reduce pain perception, and will allow healthcare professionals to offer hypnosis alongside the other evidence-based psychological therapies currently used to treat children in hospitals. The possible reduction in stress and anxiety could help lead to smoother procedures for the children, their parents, and the medical teams.
The training programme is based on cognitive behavioural hypnotherapy (CBH), an evidence-based model and integration of cognitive behavioural therapy (CBT) with hypnosis. Several studies1-5 have shown that combining elements of hypnosis and CBT offered greater benefits than from either therapy alone. Crucially, the CBH approach places great emphasis on teaching people to use the hypnotic skills for themselves, instead of relying on the hypnotherapist.
Research carried out over the past 30 years has demonstrated that hypnosis is a safe, quick and effective form of treatment for reducing anxiety 3,4,6 and managing perceived pain 1, and with some very encouraging applications for managing symptoms related to gastrointestinal problems 7,8. While most of the research has been on adult populations, there are now several studies demonstrating positive effects for the use of hypnosis in paediatric care9,10.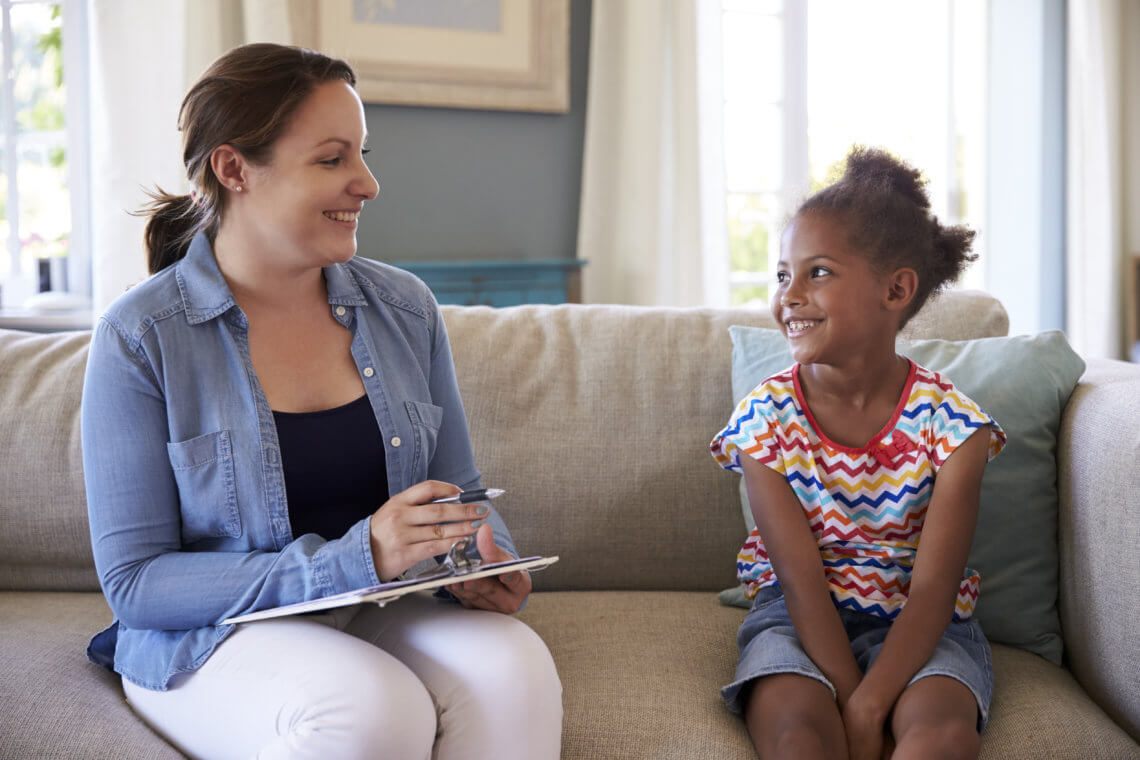 Teaching people to use hypnosis skills themselves – self-hypnosis – can be a powerful tool.11 Evidence supports its use in a wide-range of applications: helping people manage their emotions, cope with perceived pain, reduce anxiety and gain valuable self-confidence and coping strategies12. Research suggests that these benefits apply equally to children12,13,14.
Experts believe that the application and portability of self-hypnosis in mainstream medicine has tremendous scope for helping people, as well as providing a cost-effective treatment alternative to standard care, with no reported adverse effects 12.
This new course has been devised by The UK College of Hypnosis and Hypnotherapy in order to train NHS psychologists in the principles of CBH rapidly and thoroughly. The eight-day training programme is a condensed and intensive version of the standard 450-hour CBH diploma offered by The UK College of Hypnosis and Hypnotherapy.
One of the participants on the course, Dr Jane McNicholas, Principal Clinical Psychologist at Great Ormond Street Hospital for Children, London, commented:

"The commitment of the team to sharing as much information as they can was evident throughout. Their energy and enthusiasm really kept the process going. The training was excellent.
"The course gave practical tips about how to incorporate hypnotherapy into our existing frameworks and practices. The lectures were all helpful in bringing us back to the fundamentals of psychology and understanding the benefits of hypnotherapy. The case examples were also incredibly helpful.

The revision of fundamental principles with the addition of new skills was fantastic. It gave me fresh ideas using fundamental theories of psychology. I thoroughly enjoyed the programme."
– Dr Jane McNicholas, Principal Clinical Psychologist
Mark Davis, Director of The UK College of Hypnosis and Hypnotherapy, said, "I am delighted to offer this exciting and creative application of a scientific approach to hypnosis to NHS psychologists. I hope it will provide new tools and many more creative options with which to help children under their care.
"Hypnosis is a valid, effective, evidence-based therapy for many stress-, anxiety- and pain-related issues in both adults and children and nearly everyone can learn the technique for themselves, meaning that they are able to practise self-hypnosis following a few sessions with a qualified hypnotherapist. Self-hypnosis for symptom management, to reduce pain perception, bodily discomfort and anxiety, for example, can become a powerful new tool in the psychologist and clinician's toolkit.
"In the past 20 years there has been a huge uptake of mindfulness into psychological therapies. However, another important attention regulation technique has been given much less consideration – the use of focused attention on beneficial ideas and images for therapeutic benefit, and this is the essence of hypnosis. Self-hypnosis is a particularly powerful use of focused attention that people can be taught to do for themselves. There are encouraging results that this is also true for children."
Adam Eason, an author, PhD researcher and lecturer at Bournemouth University conducting research into self-hypnosis, said, "Confirming what decades of research has indicated, our recent research has shown that the application of self-hypnosis is clinically effective."
"Additionally, research has helped self-hypnosis to lose some of the old mystery and mystique that used to surround the topic and proven it to be a very portable, practical, cost-effective and easy to learn psychological skill that children can easily learn and apply with great effect.
"Children and adults alike can also learn to enhance the power of their imagination with self-hypnosis and enhance their quality of life during times of distress, pain and worry while undergoing hospital care or treatment."
The training element of the programme concludes this week but ongoing support will be provided in 2021 to encourage its adaption and integration into mainstream paediatric care at the hospitals
Hypnotherapy for Children and Teens Course
Since our 2020 project with Great Ormond Street Hospital, we have developed a unique course to provide those trained in cognitive behavioural hypnotherapy with the skills to work with children and teenagers.
Additional resources available
Background information is available for journalists on:
What is hypnosis?
This explains what is meant by the term hypnosis, how it feels and what to expect from a hypnotherapy session.
Does hypnosis work?
A detailed overview of the evidence on the use of hypnosis, looking also at the role of self-hypnosis and the possibilities for the future.
Hypnosis in children
A more detailed discussion of the research that has been done on the benefits of hypnosis for children.
The UK College of Hypnosis and Hypnotherapy
Background information about The College, the team and the courses they offer.
Images
Headshots are available for Mark Davis. Images are also available of hypnotherapist and child, from https://emmacoffeytherapy.co.uk/children-young-people/
For access to these materials or for any other enquiries, please contact Sophia Pogarsky at sophia@ukhypnosis.com. View our press page here.
References
[1] Castel, A., Cascón, R., Padrol, A., Sala, J. and Rull, M. (2012). Multicomponent Cognitive-Behavioral Group Therapy With Hypnosis for the Treatment of Fibromyalgia: Long-Term Outcome. The Journal of Pain, 13(3), pp.255-265.
[2] Bornstein, P. and Devine, D. (1980). Covert modeling-hypnosis in the treatment of obesity. Psychotherapy: Theory, Research & Practice, 17(3), pp.272-276. [3] Schoenberger, N., Kirsch, I., Gearan, P., Montgomery, G. and Pastyrnak, S. (1997). Hypnotic enhancement of a cognitive behavioral treatment for public speaking anxiety. Behavior Therapy, 28(1), pp.127-140.
[4]Schoenberger, N. (2000). Research on hypnosis as an adjunct to cognitive-behavioral psychotherapy. International Journal of Clinical and Experimental Hypnosis, 48(2), pp.154-169.
[5] Bryant, R., Moulds, M., Guthrie, R. and Nixon, R. (2005). The Additive Benefit of Hypnosis and Cognitive-Behavioral Therapy in Treating Acute Stress Disorder. Journal of Consulting and Clinical Psychology, 73(2), pp.334-340.
[6] Chen, P. Y., Liu, Y. M., & Chen, M. L. (2017). The effect of hypnosis on anxiety in patients with cancer: A meta-analysis. Worldviews on Evidence-Based Nursing, 14(3), 223-236. [7] Palsson, O. and Ballou, S., 2020. Hypnosis and Cognitive Behavioral Therapies for the Management of Gastrointestinal Disorders. Current Gastroenterology Reports, 22(7). [8] Gottsegen, D. (2011). Hypnosis for Functional Abdominal Pain. American Journal of Clinical Hypnosis, 54(1), pp.56-69.
[9] Grégoire, C., Chantrain, C., Faymonville, M., Marini, J. and Bragard, I. (2019). A HYPNOSIS-BASED GROUP INTERVENTION TO IMPROVE QUALITY OF LIFE IN CHILDREN WITH CANCER AND THEIR PARENTS. International Journal of Clinical and Experimental Hypnosis, 67(2), pp.117-135.
[10] Tomé-Pires, C. and Miró, J. (2012). Hypnosis for the Management of Chronic and Cancer Procedure-Related Pain in Children. International Journal of Clinical and Experimental Hypnosis, 60(4), pp.432-457.
[11] Tan, G., Rintala, D. H., Jensen, M. P., Fukui, T., Smith, D., & Williams, W. (2014). A randomized controlled trial of hypnosis compared with biofeedback for adults with chronic low back pain. Eur J Pain. doi:10.1002/ejp.545
[12] Eason, A. D., & Parris, B. A. (2019). Clinical applications of self-hypnosis: A systematic review and meta-analysis of randomized controlled trials. Psychology of Consciousness: Theory, Research, and Practice, 6(3), 262.http://dx.doi.org/10.1037/cns0000173 [13]Delivet, H., Dugue, S., Ferrari, A., Postone, S., & Dahmani, S. (2018). Efficacy of self-hypnosis on quality of life for children with chronic pain syndrome. International Journal of Clinical and Experimental Hypnosis, 66(1), 43-55.
[14]Anbar, R. (2001). Self-Hypnosis for the Treatment of Functional Abdominal Pain in Childhood. Clinical Pediatrics, 40(8), pp.447-451.