Do you dream of having your own therapy practice?

Using hypnosis to help people grow and change?

BUT….
you aren't sure if it's really possible
OR… how you can choose the right path.
We think it's wrong the hypnotherapy field is so confusing.
Muddling everyone with pseudoscience and hype.

Let's help you with a clear path to professional qualification as a hypnotherapist.
Take the evidence-based, modern, scientific approach to hypnosis
combining it with CBT & mindfulness: the Diploma in Hypno-CBT®
Stand out from the crowd
with a qualification and training you can be proud of!

The Level 5 Higher Diploma in Cognitive Behavioural Hypnotherapy
Become an effective, fully accredited professional hypnotherapist
Our evidence-based practitioner training integrates the power of hypnosis with the science of CBT. Wherever you are in the world, you'll gain the strong foundation, certification, confidence and ongoing support you need so that the career you envision becomes a reality.
Fulfil your potential
Shift from an unfulfilling career to one that is more in line with your life values.
Help people grow and change
Directly change lives with a method and qualification you have confidence in.
Be your own boss
Earn good money, have a flexible working week, and specialise in your chosen areas.
Designed for novices and experienced therapists
Switch career?
The Diploma is designed to provide those new to therapy with the clinical skills, knowledge and a highly accredited qualification that will enable them to set up in practice as a professional hypnotherapist. We provide a complete practitioner training and pathway. About 65% of course attendees are "career switchers"
Build your skillset?
The Diploma is also popular with psychologists, psychotherapists, psychiatrists and coaches looking to expand their skillset and business. The unique Hypno-CBT® model helps your clients make deeper and more long-lasting change. About 35% of course attendees are professionals who are adding to their skillset.
"Is hypnotherapy actually a viable career option?"
We know what it's like to feel confused about the many different claims, approaches and training methods within the hypnotherapy course marketplace.
It's easy to wonder:
Is hypnosis really legitimate?
Is it credible enough to make a successful career out of?
How do I know which course will be a worthwhile investment?
We run a regular webinar where we answer these questions and you meet hypnotherapists who have trained with us, find out about the practical viability, how much they earn and learn about their journey to their professional success.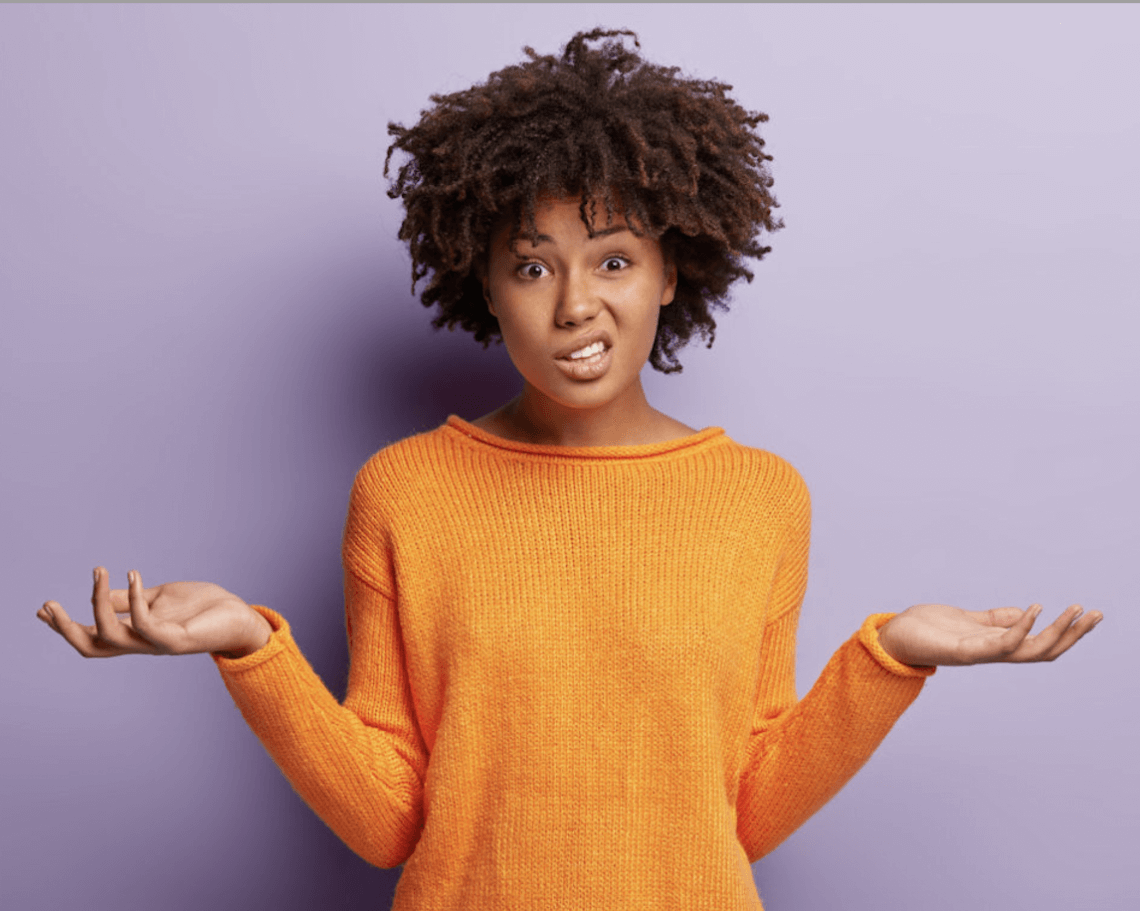 This is why our training is all based on research, meets the highest professionals standards and the qualifications are externally verified and awarded.
To ensure your success we provide extensive ongoing support to market your professional services as a hypnotherapist and help you build your private practice.
Free Introductory Webinar
A Career in Hypnotherapy?
Explore the Possibilities
with Mark R. Davis
Tuesday 12th December 7pm
(recording will be available!)
Externally verified qualifications
Hypnotherapy Certification / Accreditation

Level 5 Higher Diploma
in Cognitive Behavioural Hypnotherapy
Externally verified & awarded
The only Level 5 Hypnotherapy Diploma in the UK
Why choose an externally awarded Diploma?
We don't print off diplomas on our office inkjet.
We don't award Diplomas ourselves.

Our main training qualifications are externally verified and awarded by NCFE, a government regulated national awarding organisation.
These customised qualifications are verified to the same rigorous standards as national qualifications – giving you confidence in your professional hypnotherapy certification/accreditation.

You want to be properly trained and qualified.
Don't cut corners on your professional training!
Why listen to us?
The UK College of Hypnosis & Hypnotherapy, based in London, is the leading online hypnotherapy training provider in the UK offering you a clear pathway to professional accreditation and certification. For 20 years the College has championed an evidence-based approach to hypnotherapy training and the integration of hypnosis with CBT.
Our practitioner training, the Diploma in Cognitive Behavioural Hypnotherapy, is based on the extensive experimental and clinical research into hypnosis and hypnotherapy
This science-based approach is one reason the Diploma is approved by the British Psychological Society as CPD for registered psychologists. (It is therefore an excellent hypnotherapy training for psychologists).
The qualification is externally awarded by the government-regulated awarding body NCFE-CACHE (we don't print our own certificates), and is accredited (certified) by no less than 8 professional organisations.
In 2019, we worked with Great Ormond Street Hospital, a NHS Foundation Trust and one of the world's leading children's hospitals, and delivered a special training in the Hypno-CBT® approach to their team of child psychologists in the Psychological Services Department of Great Ormond Street Hospital.
What is Hypno-CBT®?
Hypno-CBT® is a unique "hypnotic-psychotherapy" which integrates hypnosis, cognitive behavioural therapy and mindfulness (dehypnosis).
We endorse a modern, research informed approach to hypnosis. (Hint: we don't talk about hypnosis as trance!)
We also integrate wisdom and practices from the East: meditation, mindfulness and applied philosophy.
Sometimes we call it "an integration of the ancient (mindfulness), the magical (hypnosis) and the scientific (CBT)"!
This non-trance approach to hypnosis, woven with CBT and mindfulness, gives you enormous skill and flexibility as a therapist in creating highly tailored treatment programmes for patients and clients.
What does "evidence-based" mean?
This means what we teach is based on research into the nature of hypnosis, what can be treated with hypnotherapy, what other psychotherapies are effective and is rooted in widely-accepted psychological principles.
Few people know that hypnosis is a serious research topic in psychology.
In our courses we look at both experimental research – that's research into how hypnosis works – and also clinical research – or what hypnosis can be used for.
Although it is a very scientific approach, we make it simple and understandable (just as you would for clients).
What's the Diploma training like?
Hear from our students
For 20 years, we have helped people like you to become successful Hypno-CBT® Therapists
"As a Chartered Clinical Psychologist, I highly recommend this course, because I know it will deeply enhance applied psychologists range of effective interventions across a wide variety of client issues.

It is also important to hold in mind that this course is so well crafted, that students with no prior knowledge of psychology and/or therapy, can take this course with the confidence that they will be given all the information that is required to become, with practice, competent cognitive-behavioural hypnotherapists."
– Dr Jonathan Pointer, Chartered Clinical Psychologist
www.doctorpointer.com
"When I wanted a career change, I researched a lot of hypnotherapy practitioner courses and the College highlighted itself as being the best, and did not disappoint.

I was floored at how rich the content was, and how academically rigorous it was. The course is challenging, but that is exactly what I wanted. The quality of the teaching is phenomenal.

The most genuine organisation I've been witness to in a long time."
– Harriet Curry, Hypno-CBT® Therapist
www.heotherapy.com
"The UK College is a centre of excellence for evidence-based therapy. I have trained with the college for a number of years, and every course offered, and every member of their teaching staff are first class.

Somehow the College manages to balance discussion of current scientific and clinical issues and findings, with practical, experiential learning, and personal reflection and growth. I cannot rate them highly enough.
– Chris People, Hypno-CBT® Therapist and Resilience Coach,
www.brighton-hypnotherapy.com
The 3-step process to become a Hypno-CBT® Therapist
1) Take the Diploma
Wherever you are in the world, train from home In your chosen live/pre-recorded format.
2) Get qualified
Complete your training and assessment and receive your externally awarded qualification.
3) Launch your practice
Get ongoing support, and join our thriving professional community of Hypno-CBT® Therapists.
"In any given moment, we have two choices: to step forward into growth or backwards into safety."
– Abraham Maslow
We know that investing in a hypnotherapy training is not easy.
There's a lot at stake.
Time, money, security. And your dreams and self-belief.
However, it is possible to…
✔️ Wake up every morning excited about work that is meaningful and rewarding
✔️ See the positive impact you are having on others' lives every day
✔️ Earn a good income, with complete time flexibility
✔️ Deeply feel that you are reaching your potential and living the life that you were meant to live
Stop delaying your dream and start building your hypnotherapy career now.
Become a fully accredited
Cognitive Behavioural Hypnotherapist
Hypnotherapy Certification in Hypno-CBT®:
clinical hypnosis training and certification
Classroom Training vs Live Webcast vs Online Training
Prior to the pandemic we offered nearly all our training through intensive 7-day classroom training. Prior to the pandemic we had just launched our Online Diploma format which offers online hypnotherapy certification – and is fully equivalent to the live classroom format in terms of content, curriculum, learning outcomes, assessment and the final qualification.
During the pandemic we not only developed the Online Diploma format so that people could learn hypnotherapy online and become a certified hypnotherapist – we also started to run our Diploma via Live Webcast (using Zoom). The Live Webcast Diploma (via Zoom) has now become the premium offering and replaces the classroom training. We discovered the student satisfaction ratings were higher for the Live Webcast than the previous live classroom offerings. More importantly the learning outcomes (as evidenced in the written assessments) were higher. Finally of course everyone learned how to do therapy (and hypnotherapy) online – and that it worked just as well, or better, than face to face therapy.
So to become a hypnotherapist we offer our curriculum through Live Webcast, Online (Pre-recorded lectures supported by personal tutoring) and Self-Led (no tutor support). The timing, format and fees vary so take time to understand the formats and the hypnotherapy training cost involved.
Our aim through all of this is to offer the best hypnotherapy training that is on offer anywhere in the world.